Publié le 23 Décembre 2014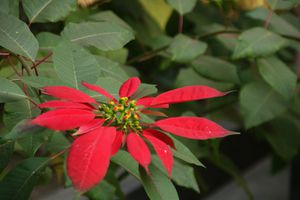 Évangile de Jésus Christ selon saint Luc
(Lc 1, 67-79)
En ce temps-là,
à la naissance de Jean Baptiste,
Zacharie, son père, fut rempli d'Esprit Saint
et prononça ces paroles prophétiques :
« Béni soit le Seigneur, le Dieu d'Israël,
qui visite et rachète son peuple.
Il a fait surgir la force qui nous sauve
dans la maison de David, son serviteur,
comme il l'avait dit par la bouche des saints,
par ses prophètes, depuis les temps anciens :
salut qui nous arrache à l'ennemi,
à la main de tous nos oppresseurs,
amour qu'il montre envers nos pères,
mémoire de son alliance sainte ;
serment juré à notre père Abraham
de nous rendre sans crainte,
afin que, délivrés de la main des ennemis,
nous le servions dans la justice et la sainteté,
en sa présence, tout au long de nos jours.

Toi aussi, petit enfant, tu seras appelé
prophète du Très-Haut ;
tu marcheras devant, à la face du Seigneur,
et tu prépareras ses chemins,
pour donner à son peuple de connaître le salut
par la rémission de ses péchés,
grâce à la tendresse, à l'amour de notre Dieu,
quand nous visite l'astre d'en haut,
pour illuminer ceux qui habitent les ténèbres
et l'ombre de la mort,
pour conduire nos pas
au chemin de la paix. »
Le message
Nous sommes avec Zacharie, le père de Jean Baptiste et Elizabeth sa mère dans la joie. Cette joie nous prépare à la joie de la naissance de Jésus à Bethlehem. Nous nous rappelons comme Zacharie tout ce que Dieu nous a fait et nous Lui rendons grâce.
Certains d'entre nous sommes dans la famille, la famille natale. Quelle joie que Noël nous offre à travers ces rencontres humaines ? Préparons-nous à accueillir Jésus, l'enfant de Bethlehem dans nos cœurs, à la demeure de Dieu.
In English
Gospel text (Lc 1,67-79):
Zechariah, filled with holy spirit, sang this canticle, «Blessed be the Lord God of Israel, for he has come and redeemed his people. He has raised up for us a victorious Savior in the house of David his servant, as he promised through his prophets of old, salvation from our enemies and from the hand of our foes. He has shown mercy to our fathers and remembered his holy covenant, the oath he swore to Abraham, our father, to deliver us from the enemy, that we might serve him fearlessly as a holy and righteous people all the days of our lives. And you, my child, shall be called prophet of the Most High, for you shall go before the Lord to prepare the way for him and enable his people to know of their salvation when he comes to forgive their sins. This is the work of the mercy of our God, who comes from on high as a rising sun shining on those who live in darkness and in the shadow of death, and guiding our feet into the way of peace».
The message
Zechariah in his long silence have learned to discover the mystery of God's plan of salvation, which he refused to believe when has the faculty of listening and responding with words. This silence has helped him to remove all the skepticism and look in the future with the new born child.
Like Anne who has offered her little boy Samuel to Prophet Elijah, Zechariah will do the same with lot of hope, so that this son could prepare the way for the savior of the world. Shall we do the same so that this would-be new born Child may find a place in our hearts?