Publié le 23 Février 2015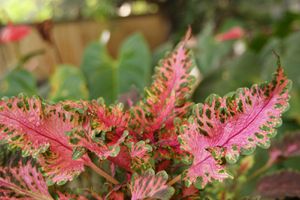 Évangile de Jésus Christ selon saint Matthieu
(Mt 6, 7-15)
En ce temps-là,
Jésus disait à ses disciples :
« Lorsque vous priez,
ne rabâchez pas comme les païens :
ils s'imaginent qu'à force de paroles ils seront exaucés.
Ne les imitez donc pas,
car votre Père sait de quoi vous avez besoin,
avant même que vous l'ayez demandé.
Vous donc, priez ainsi :
Notre Père, qui es aux cieux,
que ton nom soit sanctifié,
que ton règne vienne,
que ta volonté soit faite
sur la terre comme au ciel.
Donne- nous aujourd'hui notre pain de ce jour.
Remets- nous nos dettes,
comme nous- mêmes nous remettons leurs dettes
à nos débiteurs.
Et ne nous laisse pas entrer en tentation,
mais délivre- nous du Mal.
Car, si vous pardonnez aux hommes leurs fautes,
votre Père céleste vous pardonnera aussi.
Mais si vous ne pardonnez pas aux hommes,
votre Père non plus ne pardonnera pas vos fautes. »
Le message
Ce n'est pas la parole de notre prière qui nous sauve, mais notre relation avec Dieu. La prière nous aide à avoir une relation filiale et affective avec ce Dieu qui nous aime. La vraie prière est un dialogue entre Dieu et nous, où Dieu parle et nous L'écoutons. Très souvent notre prières sont si monotones que nous ne donnons pas la parole à Dieu et même Dieu nous parle, nous n'avons pas le temps pour l'écouter.
In English
Gospel Reading: Matthew 6:7-15
7 "And in praying do not heap up empty phrases as the Gentiles do; for they think that they will be heard for their many words. 8 Do not be like them, for your Father knows what you need before you ask him. 9 Pray then like this: Our Father who art in heaven, Hallowed be thy name. 10 Thy kingdom come. Thy will be done, On earth as it is in heaven. 11 Give us this day our daily bread; 12 And forgive us our debts, As we also have forgiven our debtors; 13 And lead us not into temptation, But deliver us from evil. 14 For if you forgive men their trespasses, your heavenly Father also will forgive you; 15 but if you do not forgive men their trespasses, neither will your Father forgive your trespasses.
The message
The word of God has a power and it is capable of transforming our life. At the same time, let us not get confused with our words. Our words in relation with God don't carry the same power. It is preciously because we have to remind ourselves that in a true prayer, we should speak less, and give the time and space to God and if we wish to speak, it should be a response to what God has spoken to us.
The prayer is a dialogue and it is a relationship. We share with God our life in full recognition of all that God has done to us and submit our petitions assuring God that His will be done in our lives. In the prayer we are not alone; we take the full community in our prayer. Thus mutual sharing, helping and reconciliation are essential part of our prayer, our Christian life.