Publié le 23 Octobre 2013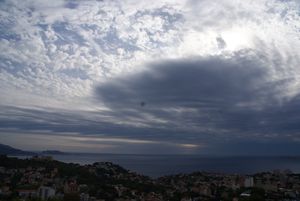 Évangile de Jésus Christ selon saint Luc
(Lc 12, 49-53)
Jésus disait à ses disciples :
« Je suis venu apporter un feu sur la terre, et comme je voudrais qu'il soit déjà allumé !
Je dois recevoir un baptême, et comme il m'en coûte d'attendre qu'il soit accompli !
Pensez-vous que je sois venu mettre la paix dans le monde ? Non, je vous le dis, mais plutôt la division.
Car désormais cinq personnes de la même famille seront divisées : trois contre deux et deux contre trois ; ils se diviseront : le père contre le fils et le fils contre le père, la mère contre la fille et la fille contre la mère, la belle-mère contre la belle-fille et la belle-fille contre la belle-mère. »
Le message
Le feu et la division du Seigneur, nous devons les comprendre par cette Parole, « Je ne suis pas venu pour juger le monde, mais pour le sauver. »
Le baptême du Seigneur, nous devons le comprendre par le baptême proposé par le Seigneur aux Jacques et Jean.
Jésus avait un projet, un projet pour le salut du monde et il le savait qu'il n'avait pas beaucoup de temps pour les accomplir. Aujourd'hui il y a une anxiété de la part du Seigneur, et elle est compréhensible.
In English
Gospel text (Lc 12,49-53):
Jesus said to his disciples, «I have come to bring fire upon the earth and how I wish it were already kindled; but I have a baptism to undergo and what anguish I feel until it is over! Do you think that I have come to bring peace on earth? No, I tell you, but rather division. From now on, in one house five will be divided; three against two, and two against three. They will be divided, father against son and son against father; mother against daughter and daughter against mother; mother-in-law against her daughter-in-law, and daughter-in-law against her mother-in-law».
The message
Jesus expresses his messianic zeal and desire to accomplish the mission of the Father: save the world through the Holy Cross. The fire and the division, we have to understand them with this background of longing to do the will of the Father and save the people who are faithful to the Word of God, the Word which gives life, filled with love and charity.
The baptism which the Lord is longing to undergo is the same baptism that the Lord has once proposed to Jacque and John, which they were willing to undergo like the Lord. This is not to get purified Himself, but to purify the World filled and contaminated with sin. We the disciples of Jesus, are we ready to drink this cup and participate this baptism?