Le 4ème Dimanche de Carême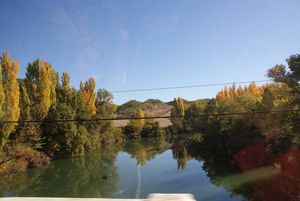 Évangile de Jésus Christ selon saint Luc
(Lc 15, 1-3.11-32)
Homélie
Jésus est venu dans ce monde, « ce n'est pas le juger, mais par lui que le monde soit sauvé ». La réconciliation est un des thèmes abordé par le temps de Carême. Par l'incarnation en Jésus, Dieu se réconcilie avec le monde, car il l'aime. C'est pourquoi la passion du Christ peut se traduire comme une passion d'amour, un amour divin qui s'immerge en Jésus dans l'amour humain.
Le comportement de ce fils prodigue montre qu'il est libre et son père respecte cette liberté. Je crois que le père a beau tenter de le convaincre, il ne réussit pas. Pourtant nous savons que n'est pas le père qui lui a proposé ce chemin : l' abandon du fils, mais c'est son fils lui-même qui l'a choisi dans son ignorance et dans sa jeunesse. Le père qui connaissait la vérité laisse son fils libre et le fils quitte la maison, la maison de son père et un jour il y reviendra.
Dieu ne peut pas forcer son amour, mais il n'arrête pas de nous le proposer. C'est nous qui devons le chercher et le savourer, car cet amour est accessible à tous ceux et celles qui le souhaitent. La porte de sa maison reste toujours ouverte.
Même si le fils a quitté sa maison, le fils reste toujours dans le cœur de son père. Par cette parabole Jésus nous montre l'amour que son Père a pour nous, un Père infiniment bon. Il nous attend et il nous invite. Il nous supplie sans arrêt de ne pas le quitter, ne pas ignorer le bonheur, la joie et la paix qu'il nous propose.
Si le fils a décidé de se rendre chez son Père, c'est parce qu'il a reconnu son Père, un Père doux et gentil, un père plein de miséricorde et de pardon. Le fils est certain que son Père lui pardonnera. Si nous ne reconnaissons pas ce Père qui nous aime, nous ne pourrons jamais aller vers lui, même s'Il nous aime sans aucune condition.
Regardons le fils aîné et son comportement. Même si le Père n'est pas d'accord avec ce sentiment, il le comprend et il l'accepte avec le même amour qu'il a partagé avec celui qu'il a privilégié. Il va vers lui, comme il a fait pour son petit enfant. Il le fait comprendre et il le laisse libre. Soit il entre, soit il quitte, c'est à lui de prendre la décision finale. S'il quitte la maison il laissera son Père dans la peine. Mes amis, ne quittons pas la maison, ne quittons pas un Père infiniment bon, ne choisissons pas les misères dans notre vie quotidienne. Revenons à lui, « goûtez et voyez comme est bon le Seigneur, Amen.
In English
Luke 15: 1 - 3, 11 - 32
1
Now the tax collectors and sinners were all drawing near to hear him.
2
And the Pharisees and the scribes murmured, saying, "This man receives sinners and eats with them."
3
So he told them this parable:
11
And he said, "There was a man who had two sons;
12
and the younger of them said to his father, `Father, give me the share of property that falls to me.' And he divided his living between them.
13
Not many days later, the younger son gathered all he had and took his journey into a far country, and there he squandered his property in loose living.
14
And when he had spent everything, a great famine arose in that country, and he began to be in want.
15
So he went and joined himself to one of the citizens of that country, who sent him into his fields to feed swine.
16
And he would gladly have fed on the pods that the swine ate; and no one gave him anything.
17
But when he came to himself he said, `How many of my father's hired servants have bread enough and to spare, but I perish here with hunger!
18
I will arise and go to my father, and I will say to him, "Father, I have sinned against heaven and before you;
19
I am no longer worthy to be called your son; treat me as one of your hired servants."'
20
And he arose and came to his father. But while he was yet at a distance, his father saw him and had compassion, and ran and embraced him and kissed him.
21
And the son said to him, `Father, I have sinned against heaven and before you; I am no longer worthy to be called your son.'
22
But the father said to his servants, `Bring quickly the best robe, and put it on him; and put a ring on his hand, and shoes on his feet;
23
and bring the fatted calf and kill it, and let us eat and make merry;
24
for this my son was dead, and is alive again; he was lost, and is found.' And they began to make merry.
25
"Now his elder son was in the field; and as he came and drew near to the house, he heard music and dancing.
26
And he called one of the servants and asked what this meant.
27
And he said to him, `Your brother has come, and your father has killed the fatted calf, because he has received him safe and sound.'
28
But he was angry and refused to go in. His father came out and entreated him,
29
but he answered his father, `Lo, these many years I have served you, and I never disobeyed your command; yet you never gave me a kid, that I might make merry with my friends.
30
But when this son of yours came, who has devoured your living with harlots, you killed for him the fatted calf!'
31
And he said to him, `Son, you are always with me, and all that is mine is yours.
32
It was fitting to make merry and be glad, for this your brother was dead, and is alive; he was lost, and is found.'"
Homily
The reconciliation is one of the themes addressed by the Lenten season. By incarnation, God reconciles the world in Jesus Christ, because he loves this world, the creation. The incarnation is a sign of God's love and even Christ's passion is essentially a passion of love, a divine love which is immersed in Jesus, revealed in human love.

The behavior of the prodigal son shows that the younger son is free to take some drastic decisions and the Father respects this freedom. I believe that the father could have tried his best to keep his son at home and to convince him the good he receives at home. But the son was not convinced. Yet we know that is not the father proposed or showed this way or abandoned his son, but his son himself who took a foolish decision in his ignorance and in his youthfulness. The father knew the truth and leaves his son free and the son leaves the house, the house of his father.
God cannot force his love on us, however He does not stop to love us and offer this love. It is we who need to seek and go back to him, because this love is available to all those who want it. The door of his house is always open to us.

Even if the son has left home and ignored the love of His Father, the son remains in the heart of his father and the Father was longing for his return. By this parable Jesus shows us God's love for us and presents to us a Father who is infinitely good. He waits for us and invites us. We is constantly begging us not to leave Him, do not ignore the happiness, the joy and the peace proposed to us by the Father.

If the son decided to go back to his Father, it is not only because of his hunger, but because he recognized his father, a kind and gentle father, a father full of mercy and forgiveness. The son was certain that his Father will forgive him and will accept his as a house hold servant. If we do not recognize this affectionate Father who loves us, we will never go to him, even though he loves us unconditionally.

Let us look at the eldest son and his behavior. Even if the Father is not in agreement with his sentiment or reaction, he understands and he accepts him with the same love he shared with the younger one. He goes out to him as he did to the other child. He does understand him and leaves him free. There is a great silence from the part of the Father. He has done what is expected of a Father. It is up to the elder son now to take the final decision. Either he enters in to the house and participates in his Father's joy or chooses a new path just like his younger brother. Dear friends, let us not leave the house, let us not leave a Father who is infinitely good. Let us come back to Him, "taste and see that the Lord is good, Amen.