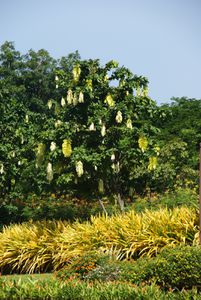 Évangile de Jésus Christ selon
saint Luc 17,5-10.

En ce temps-là, les Apôtres dirent au Seigneur : « Augmente en nous la foi ! »
Le Seigneur répondit : « Si vous aviez de la foi, gros comme une graine de moutarde, vous auriez dit à l'arbre que voici : "Déracine-toi et va te planter dans la mer", et il vous aurait obéi.
« Lequel d'entre vous, quand son serviteur aura labouré ou gardé les bêtes, lui dira à son retour des champs : "Viens vite prendre place à table" ?
Ne lui dira-t-il pas plutôt : "Prépare-moi à dîner, mets-toi en tenue pour me servir, le temps que je mange et boive. Ensuite tu mangeras et boiras à ton tour" ?
Va-t-il être reconnaissant envers ce serviteur d'avoir exécuté ses ordres ?
De même vous aussi, quand vous aurez exécuté tout ce qui vous a été ordonné, dites : "Nous sommes de simples serviteurs : nous n'avons fait que notre devoir." »
Homélie
La foi est un don que Dieu nous offre. Elle nous aider non seulement à vivre notre vie d'une manière agréable et paisible, mais aussi à découvrir la présence de Dieu. Comme les disciples qui ont demandé au Seigneur, « Augment en nous la foi. », nous aimerions nous aussi avoir une foi profonde et solide qui est capable de déraciner un arbre et le replanter dans la mer ! Une demande juste et bien, est pourtant rejetée par le Seigneur. Si nous faisons la même demande, elle sera rejeter encore, car dans le Baptême nous en avons déjà acquise. L'Esprit qui habite en nous a déjà semée la petite graine et nous ne devons que l'arroser régulièrement par nos actes, nos paroles et nos pensées.
Il est toute-à-fait possible que nous soyons désespérés malgré avoir une foi profonde. Comme Job, même si nous ressentons d'être poussés au bout du monde, nous devons garder fidèlement notre espérance en Dieu. Nous l'avons bien ressenti dans la première lecture le cri d'un homme de Dieu et nous l'entendons encore aujourd'hui de la bouche des chrétiens persécutés, les innocents menacés, les victimes de la guerre, de la violence et des attentats, etc. Dieu nous assure qu'il viendra nous sauver.
Aujourd'hui, dans l'évangile Jésus nous présente une solution. « Nous sommes de simple serviteurs : nous n'avons fait que notre devoir. » Premièrement nous devons reconnaitre quelle sont les devoirs humain et chrétien. Humainement il faut regarder le monde dans sa totalité, reconnaitre notre petitesse et apporter tout ce que nous avons pour le bien des autres. Chrétiennement nous devons être les véritables serviteurs de Dieu qui nous aime. 'Celui qui écoute ma parole et met en pratique, celui-là est mon disciple', nous a dit le Seigneur.
Certainement le premier devoir en tant que chrétien est, se convertir et croire à la bonne nouvelle. « Ne fermez pas votre cœur, mais écoutez la voix du Seigneur. » Pour cela, il faut lire les écritures sacrées régulièrement, apprendre à lire dans les événements qui se passent, le message divin, capable de voir en tout et par tout la véritable présence de Dieu. Et le plus important est de pouvoir reconnaitre l'Envoyé du Père dans la chaque rencontre humaine.
Dieu compte sur nous et Il a besoin de nous. Il ne faut pas désespérer. En tant que chrétiens, nous devons nous montrer forts, courageux et confiants. Devenons les véritables missionnaires de la miséricorde. Amen
In English
Holy Gospel of Jesus Christ according to Saint Luke 17:5-10.

The apostles said to the Lord, "Increase our faith."
The Lord replied, "If you have faith the size of a mustard seed, you would say to (this) mulberry tree, 'Be uprooted and planted in the sea,' and it would obey you.
Who among you would say to your servant who has just come in from plowing or tending sheep in the field, 'Come here immediately and take your place at table'?
Would he not rather say to him, 'Prepare something for me to eat. Put on your apron and wait on me while I eat and drink. You may eat and drink when I am finished'?
Is he grateful to that servant because he did what was commanded?
So should it be with you. When you have done all you have been commanded, say, 'We are unprofitable servants; we have done what we were obliged to do.'"
Homily
The Christian Faith is a gift that God offers us and this doesn't depend upon our merits or works. This faith help us not only to live our life in a pleasant and peaceful manner, but also to discover the presence of God, particularly when we are troubled by the events which are beyond our control. Like the disciples who asked the Lord, "Augment our faith. "We would like to also have a deep and strong faith which is able to uproot a tree and replant it in the sea! A just and good demand, is nevertheless rejected by the Lord. If we make the same request, it will be rejected again, because in Baptism we have already received this faith. The indwelling Spirit has already sown in us the little seed like a mustard and that we must nourish it regularly by our actions, our words and our thoughts.
It is quite possible that we may be discouraged and disoriented despite having a deep faith in the Lord. Like Job, even if we feel to be pushed to the end of the world, we must faithfully keep our hope in God. The first reading can be a good example for us. It was a sincere cry of a man of God without losing the hope in his God. Sadly, we still hear such cry from the persecuted Christians, threatened innocent victims of war, violence and terrorist attacks, etc. God assures us that He will save us. It may not come as we wish to be, but surely He will come and do the necessary.
In today's Gospel Jesus presents a solution. "We are simply servants: we have done our duty. This message though look strange as a solution to our contemporary problems, is still a valid and concrete proposition. If each and every human being recognize what are the human and Christian duties, and be faithful in accomplishing these duties, then the solution is already in the action. Many of us fail to understand that we are tenants and not owners, and tempted to take decisions in the name of the master, without consulting His will.
Humanly we must look at the world as a whole, recognize our smallness and bring everything we have for the good of others. Though it may be five loaves and two fish, we should have the courage to share it with others. It may not be sufficient for five thousand multitude, but the Lord will multiply them. As a faithful Christian, we must be true servants of God who loves us. "Those who my world and put it in practice, they are my brothers and sisters' said our Lord. Just like any faithful servants, we should faithfully execute all that the Good Lord ask us to do.
Certainly the first duty as a Christian is, be convert and believe in the Good News. "Do not close your heart, but listen to the voice of the Lord." To listen the voice of the Lord, we must read the scriptures regularly, learn to read the events happening around us and discover the divine message. It is equally necessary to be able to see in and everything the true presence of God. And the most important is to recognize the one sent by the Father in every human encounter. Be able to transform every human encounter as divine encounter.
God is counting on us and he needs us. Do not despair. As Christians, we must be strong, brave and confident. In this year of divine mercy, let us become true missionaries of mercy. Amen