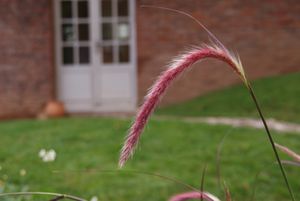 Évangile de Jésus Christ selon
saint Luc 7,11-17.

En ce temps-là, Jésus se rendit dans une ville appelée Naïm. Ses disciples faisaient route avec lui, ainsi qu'une grande foule.
Il arriva près de la porte de la ville au moment où l'on emportait un mort pour l'enterrer ; c'était un fils unique, et sa mère était veuve. Une foule importante de la ville accompagnait cette femme.
Voyant celle-ci, le Seigneur fut saisi de compassion pour elle et lui dit : « Ne pleure pas. »
Il s'approcha et toucha le cercueil ; les porteurs s'arrêtèrent, et Jésus dit : « Jeune homme, je te l'ordonne, lève-toi. »
Alors le mort se redressa et se mit à parler. Et Jésus le rendit à sa mère.
La crainte s'empara de tous, et ils rendaient gloire à Dieu en disant : « Un grand prophète s'est levé parmi nous, et Dieu a visité son peuple. »
Et cette parole sur Jésus se répandit dans la Judée entière et dans toute la région.
Homélie
Les lectures du jour nous nous assurent avec l'espérance que Dieu ne veut pas que nous souffrions et Il ne peut d'être un spectateur inactive. Pourtant, nous constatons encore aujourd'hui les migrants qui se noient dans la mer méditerranée. La crise économique, les catastrophes naturelles, les grèves piquent profondément notre conscience qui nous pousse à crier vers notre Dieu, comme le prophète Elie.
A l'image de ce prophète, nous devons nous aussi crier avec certitude, que Dieu vienne nous sauver, sauver le monde tout entier, le peuple qu'Il aime. La présence du Seigneur était ignorait par cette femme à cause de sa propre souffrance et peine. Il y a encore les autres, qui n'arrivent pas à reconnaitre ce Dieu de miséricorde.
Le Seigneur s'arrête et s'interroge devant une foule qui entourait la veuve. Il a fait une pause, et ce geste nous frappe et nous réveille. Imitons le Seigneur qui se fait proche de toute la souffrance et qui agit. Nous devons faire un examen de conscience. Suis-je un de ces gens qui suivent le Seigneur, sans reconnaitre la souffrance des autres ? Suis-je capable de faire une pause ?
Le Seigneur a pris l'initiative et est allé vers cette femme misérable, afin l'assurer son soutien et sa compréhension de la souffrance humaine, particulièrement devant la mort ; « Ne pleure pas. » Combien de nos frères et sœurs qui aimeraient de l'entendre? Le Seigneur a fait tout ce qu'il a pu faire. Faisons-nous tout ce que nous pouvons faire ? Ne soyons pas indifférents devant la souffrance de nos frères et sœurs.
« Jésus le rendu à sa mère », dans ce geste, Jésus nous rappelle la justice, la justice humaine. Il n'a pas voulu le garder avec Lui. L'honneur et la gloire sont les tentations graves qui ne peuvent pas nous aider à nous grandir dans le Seigneur. Il faut savoir tout laisser, laisser tout devant le Seigneur. Si nous arrivons à partager ces honneurs et gloires avec les autres, ils rendront gloire à Dieu. Il faut savoir rendre gloire à Dieu, faire plaisir au Seigneur.
« Un grand prophète s'est levé parmi nous, et Dieu a visité son peuple. » Aujourd'hui Jésus nous fait missionnaire et Il nous envoi vers ce peuple qui souffre, blessé de la vie. Ne soyons pas seuls, avec Jésus nous pouvons transformer ou faire féconder non seulement la vie des autres, mais aussi les-nôtres. Soyons les véritables témoins de la miséricorde de Dieu, et simplement soyons miséricordieux. Amen.
In English
Scripture: Luke 7:11-17
11 Soon afterward he went to a city called Nain, and his disciples and a great crowd went with him. 12 As he drew near to the gate of the city, behold, a man who had died was being carried out, the only son of his mother, and she was a widow; and a large crowd from the city was with her. 13 And when the Lord saw her, he had compassion on her and said to her, "Do not weep." 14 And he came and touched the bier, and the bearers stood still. And he said, "Young man, I say to you, arise." 15 And the dead man sat up, and began to speak. And he gave him to his mother. 16 Fear seized them all; and they glorified God, saying, "A great prophet has arisen among us!" and "God has visited his people!" 17 And this report concerning him spread through the whole of Judea and all the surrounding country.
Homily
Today's readings gives the one single message filled with hope that God does not want us to suffer and He cannot be an idle spectator. Yet we still see today migrants who drown in the Mediterranean Sea, the economic crisis, natural disasters, do tempt us to think just the opposite. These events do remind our consciousness and pushes to drives us to cry out to our God, as the prophet Elijah, who cried for this widow.
Just like the prophet, we must also shout with certainty, may God save us, save the whole world, the people He loves. If we look at the gospel we find that the Lord is entering into the town and the people are leaving the town. When we are so depressed and discouraged, we fail to see all that signs of hope which knock our door. The Lord's presence was ignored by the woman due to her own suffering, pain and hopelessness. It is sad that even the crowd which followed her, failed to help her to identify the source of life. How many such people suffer even today without knowing the means to go further and lack of proper guidance?
The Lord stopped, verified of the event and the reason of the crowd that surrounded the widow. It is important in our life too, to live in the present and be aware of what is happening around us. Many of love to live either of the past or of the future, fully ignoring the present which connects both.
The little paused of Jesus helped Him to know the suffering of the lady, and for a moment He abandons his project. This move of Jesus strikes us and awakens us of our high speed life, which ignores many other good things happening around us. Let us imitate the Lord who is close to all the suffering and promptly acts. We must make an examination of conscience. Am I one of those people who follow the Lord without recognizing the suffering of others? Am I able to take a break and see what is happening around me?
The Lord took the initiative and went to this woman, to assure His support and understanding of human suffering, particularly before death; " Do not cry. "How many of our brothers and sisters who would like to hear? The Lord has done all He could do. Are we doing all that we can do? Let us not be indifferent to the suffering of our brothers and sisters.
"Jesus returned him to his mother," this gesture of Jesus reminds me of justice, human justice. He would not keep this man with Him. His presence would certainly give to Jesus the honour and glory. I living witness for Him to demonstrate to this unfaithful community that He is sent by the Father. The honour and glory are serious temptations that cannot help us to grow in the Lord. We should know all leave everything behind, leave everything to the Lord. If we can share these honours and glories with others, and they will give glory to God. As Christians, we should know to glorify God, to please the Lord.
"A great prophet has arisen among us and God has visited his people. "Today Jesus sends us as missionaries of mercy and love, particularly to this suffering people, those who are wounded in life. Our presence will be a representative presence of God and they will receive the divine hope thought us. In this mission, let us not be alone, we are with Jesus. With Him we can transform not only the lives of others, but through them we will find that our life too is transformed radically in God. Let us be true witnesses of God's mercy, and simply let start to be merciful. Amen.