Publié le 28 Février 2016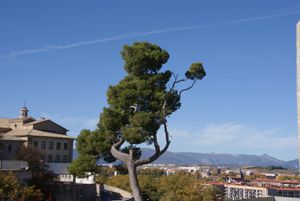 Homélie
Nous sommes devant le Seigneur de l'amour qui nous accorde encore le temps pour nous convertir et reconnaître sa miséricorde et sa patience. Il est vrai que le monde ne soit pas capable de reconnaitre ni le Seigneur d'amour et de patience. Le peuple d'Israël a ressenti que le Seigneur l'avait abandonné ou oublié, mais en vérité, dans la première lecture nous découvrons que le Seigneur souffrait et marchait avec eux.
L'appel de Moïse nous affirme cette vérité que lui-même ne savait pas. En regardant l'histoire du salut, nous nous reconnaissons que quarante ans de marche dans le désert était un moment de bonheur et de joie, qui était d'une fournaise où le peuple d'Israël était formé. Le Seigneur l'accompagnait tout leur vie. Comment ce Dieu peut-il nous oublier et nous abandonner ?
C'est pourquoi le temps de Carême est un temps de marche dans le désert où nous sommes invités à nous mettre devant ce Dieu face-à-face et en profiter. Ce temps n'est pas synonyme avec la souffrance, la pénitence, ou le jeûne, mais il est synonyme avec le bonheur d'être avec le Seigneur, de marcher avec Lui et en Lui. C'est un moment de silence et de joie que l'Eglise nous offre pour nous agrandir dans la foi.
Il n'y a rien d'extraordinaire dans ce temps, si nous n'osons pas aller à la rencontre de Dieu dans le désert, gravir la montagne avec le Seigneur. Comme le peuple d'Israël, tantes de personnes, les biens aimés de Dieu vivent dans toute sorte d'esclavage. Dieu est avec eux pour le délivrer. Pour la délivrance de ce monde, Il nous appelle, pas nécessairement les meilleurs, ni les plus saints, cependant, si nous nous engageons à l'accomplissement de sa volonté, par notre participation à sa sainteté, Il nous transformera.
Mes amis, sans l'amour, le pardon, sans nous réconcilier avec Dieu, et particulièrement avec nos frères et sœurs, nous sommes comme le figuier qui ne porte pas le fruit. Le temps de carême est comme cette nourriture qui va nous aider à porter des fruits nouveaux. N'oublions pas que nous avons un Dieu libre, il ne nous forcera jamais. Rien n'est possible si nous ne répondons pas à cet amour libérateur. Pourtant Dieu ne s'arrêtera pas à nous presser de répondre à cet amour, comme ce buisson qui a attiré l'attention de Moïse. Le Seigneur est tendresse et pitié. Il faut nous détacher de toutes nos idoles qui nous éloignent du chemin de la liberté.
'Maître, laisse-le encore cette année, le temps que je bêche autour pour y mettre du fumier. Peut-être donnera-t-il du fruit à l'avenir. Sinon, tu le couperas.' »
In English
On this third Lenten Sunday, we stand before the divine justice, particularly before the God of love and patience who gives us time to convert and recognize the urgency to act and give fruit. It is true that the world is not able to recognize neither the Lord of love and patience, nor His generosity and concern for us. Like the people of Israel who felt that the Lord had forsaken or forgotten them, we all live in ignorance of the very truth that we believe and what we have read in the first reading; the Lord suffered with the suffering of His people.
The call of Moses tells us this truth that he himself did not know. If we read further, we will understand the disappointment of Moses and the courage and the strength that he will get from this divine encounter. Looking at the history of salvation as a whole in the old testament, we recognize that forty years of wandering in the desert was a time of happiness and joy, filled with disappointments and punishments by which this desert life have become a furnace where the people of Israel was formed and cared. The Lord was with them very closely watching, guiding and protecting throughout their lives. How this can God forget us and abandon us?
This is why I compare this Lent season with the desert experience of the Israel, and of Jesus Himself walking in the desert accompanied by the Holy Spirit, where we are invited to put ourselves in front of this loving and forgiving God, face to face and enjoy this divine encounter. Thus for me, this season is not synonymous with suffering, penance or fasting, but it is synonymous with the joy of being with the Lord, listen to Him, to walk with Him and in Him. It's a moment of silence because we are asked to give the space to God to address to us and a moment of joy to be totally immerged in God which will help us to deepen our faith.
There is nothing extraordinary in this time, if we do not dare go to meet God in the desert, climb the mountain with the Lord to witness the transfiguration. As the people of Israel suffered in the hand of Egyptians, there are still persons before our eyes, the beloved of God, living in many kind of slavery, pain and misery. God is with them and suffers in them. When we reach to these people, particularly in this Lenten season, we reach-out to this God who suffers in them. To deliver them God calls us you and me, not necessarily the best or most holy that God has chosen, however, if we are committed to the accomplishment of His will, through our participation in His holiness, He will transform us.
My friends, without love, forgiveness, without reconciliation with God, and especially with our brothers and sisters, we are like the fig tree that bears no fruit. Lenten season is like this food which will help us to give new fruits. Do not forget that we have a God of liberty, who will never force us. Nothing is possible if we do not respond to this liberating love. Yet God will not stop pressing us to respond to that love, like that bush attracted Moses' attention. The Lord is gracious and merciful. We must detach ourselves from all idols that lead us away from the path of freedom.
I would like to remind each and every one of this urgency call to conversion and forgiveness. Master, "Let it alone, this year also, till I dig about it and put on manure. And if it bears fruit next year, well and good; but if not, you can cut it down.'"