Publié le 23 Décembre 2015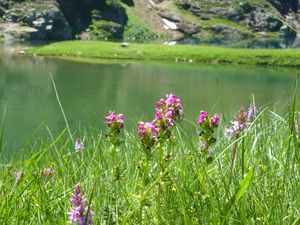 Christmas message
Today is the day, the day promised by the Lord, the very day that God has destined right from the beginning of the creation, where He gave the rightful freedom to man, the very image of God to choose and decide, knowing well that this man in his ignorance will misuse the same freedom, thus promising him the life once again in its fullness, in line of forgiveness, through the incarnation, the death and the resurrection, of His only begotten Son.
This is the very day that the people of Israel were waiting eagerly, announced through different prophets, and prepared personally by God, and a long preparation which goes beyond human imaginations, accomplished solemnly by John Baptist, to identify the Christ, the Saviour to redeem the people.
However man in his limited intelligence couldn't go beyond sensible realities, let the God of creation to born outside of the same home which the Lord has given to him. God knowing this rejection of the Saviour by the same people decided to born in the weakness of human process of growth, from birth to death, birth in a humble manner without a home, and death by a humiliation on the Cross.
What this great past event of 2000 years can bring to us today, in the contemporary world, where we are called to live our life in freedom? Human freedom in its fullness finds its root and source in the Incarnation, because God decided in His freedom to born like us, among us, one of us, to raise us to reborn once again as He has created us right from the beginning of the creation, like Him, among His angels, being the rightful hereditary of divine mercy and love.
Thus a simple examination of our state of life should enlighten and awaken in us this wonderful truth of our own human identity, which Jesus has made us to inherit through His Incarnation that the Father has bestowed in us: Children of God. This year of Divine Mercy we are called to continue the same work that the Father has entrusted to His son and this Son to us.
While fixing our eyes on this mystery of Incarnation, we are wondering without being able to understand not even a little in depth of this mystery, where God of the creation is seeking the human intervention to protect Him and nourish Him through this Holy Child, the Word of God made flesh, learns from the receiver to speak, we are wonderstruck with this paradox of life that we are living to witness today on this wonderful Christmas.
A silent night, Holy night is given to us, so that we may see the LIGHT of this new born Christ to the world. We are invited to see the Christ in our daily life, getting incarnated and rejected daily, asking each and every one of us to help Him to live with little moment of happiness and joy so that we may live in peace and tranquillity.
The creation at large and every individual, particularly those who are rejected and isolated are the same Christ born in front of us, rejected by some of us. Every family divorced, separated, every child who suffers in these delicate situations are the same incarnated asking us to help Him through them by a shelter of life, little moment of happiness. Jesus is born today in the hospital, in the old aged homes, on the street, isolated old and sick persons, asking us to look at them with love and mercy, may be by a simple visit.
Am I so pessimist and highly negative? Not at all. I am hopeful that there are still people ready to welcome Christ in their little homes, but He needs more. I am sure that there are many associations, many individuals who take personal initiatives to look after the people who are in difficulty, but He needs you and me too. I am sure that many personals of health, security, defence, transport, communication, restauration, hospitality, etc, will be working on this day, so that we may be happy. We know that God is still working through these people and we thank Him for them.
Dear friends, I wish you all a Merry Christmas. May this year of Mercy bring to each and every one us, the hope and joy that we are seeking from the Lord. Let this Christmas season gives us the same joy of heaven so that we may too join and sing with the angels 'GLORIA'. I assure you all my prayers and wish you all JOY, PEACE, and HOPE that this Christmas offer to us. God bless you all.