Publié le 27 Décembre 2014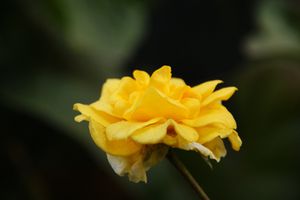 Évangile de Jésus Christ selon saint Luc
(Lc 2, 22-40)


Quand fut accompli le temps prescrit par la loi de Moïse
pour la purification,
les parents de Jésus l'amenèrent à Jérusalem
pour le présenter au Seigneur,

Lorsqu'ils eurent achevé tout ce que prescrivait la loi du Seigneur,
ils retournèrent en Galilée, dans leur ville de Nazareth.
L'enfant, lui, grandissait et se fortifiait,
rempli de sagesse,
et la grâce de Dieu était sur lui.
L'homélie
Nous célébrons la fête de Saint Famille, la famille de Jésus. La famille, comme une institution que nous avons connue et respectée depuis les siècles a radicalement changée. Aujourd'hui nous parlons de la famille composée, recomposée, etc. Les manifestions 'Mariage à tous' a divisé notre pays, pour et contre. Dans quelque année, nous ne pouvons plus définir la famille comme un père, une mère et les enfants. Dans ces contextes moderne et contemporaine, nous nous rêvons encore dans l'espérance, avec Marie, Joseph and Jésus, une famille idéale pour imiter.
Nous offrons comme Marie et Joseph, nos enfants au Seigneur et nous Lui demandons de les bénir. Comme ce couple saint, qui a accompagné Jésus, apprenons-nous à accompagner nos enfants. Khalil Gibran dit, « Vos enfants ne sont pas vos enfants. Ils sont les fils et les filles de l'appel de la Vie à elle-même, Ils viennent à travers vous mais non de vous. Et bien qu'ils soient avec vous, ils ne vous appartiennent pas. Nos enfants sont les enfants de Dieu. C'est pourquoi, comme Anne qui a amené son petit entant Samuel au prophète Elie, Marie amène Jésus au temple en reconnaissant qu'Il est appartient à Dieu. Il y avait les surpris, les bouleversements totalement étonnants, avec Joseph, elle apprend sa mission, et sur les déchirements qu'elle impliquera. Tous les parents du monde ont parcouru le même chemin de cette famille Sainte.
Marie est Joseph sont entouré par la Trinité, le Père, l'Esprit Saint qui a poussé Siméon and Anne and Jésus le Christ. Pourtant Marie n'a pas tout compris ni l'annonce de Siméon et Anne ni tous ces événement qui se passent autour son Enfant. Son silence et l'accompagnement de Joseph, lui aide à méditer tout.
Nous avons l'histoire d'Abraham pour la fête de la sainte Famille que Marie a fait confiance. Cette famille d'Abraham sera notre modèle. Pour suivre le Seigneur sur les pas de cette famille, comme Marie, nous pouvons découvrir trois mots important dans la vie d'Abraham : La foi, l'Alliance et la justice. Ces trois mots peuvent résumer le magnificat de Marie. Voilà le fondement de la famille d'Abraham, ceux de Marie, sera le-nôtre. Aucune famille ne peut vivre ensemble sans ce fondement de la vie.
En ce jour de fête nous n'oublions pas les familles déchirées, divisées et séparées. Confions les familles et les couples en difficultés à la Sainte Famille. Prions pour les fiancés qui se préparent au mariage. Seigneur garde nous et protège nous comme tu as protégé la Sainte Famille, Amen.
In English
Gospel text (Lc 2,22-40):
When the day came for the purification according to the law of Moses, they brought the baby up to Jerusalem to present him to the Lord, as it is written in the law of the Lord: Every firstborn male shall be consecrated to God. And they offered a sacrifice as ordered in the law of the Lord: a pair of turtledoves or two young pigeons.

There lived in Jerusalem at this time a very upright and devout man named Simeon; the Holy Spirit was in him. He looked forward to the time when the Lord would comfort Israel, and he had been assured by the Holy Spirit that he would not die before seeing the Messiah of the Lord. So he was led into the Temple by the Holy Spirit at the time the parents brought the child Jesus, to do for him according to the custom of the Law. Simeon took the child in his arms and blessed God, saying, «Now, O Lord, you can dismiss your servant in peace, for you have fulfilled your word and my eyes have seen your salvation, which you display for all the people to see. Here is the light you will reveal to the nations and the glory of your people Israel». His father and mother wondered at what was said about the child. Simeon blessed them and said to Mary, his mother, «See him; he will be for the rise or fall of the multitudes of Israel. He shall stand as a sign of contradiction, while a sword will pierce your own soul. Then the secret thoughts of many may be brought to light».

There was also a prophetess named Anna, daughter of Phanuel, of the tribe of Asher. After leaving her father's home, she had been seven years with her husband, and since then she had been continually about the Temple, serving God as a widow night and day in fasting and prayer. She was now eighty-four. Coming up at that time, she gave praise to God and spoke of the child to all who looked forward to the deliverance of Jerusalem. When the parents had fulfilled all that was required by the law of the Lord, they returned to their town, Nazareth in Galilee. There the child grew in stature and strength and was filled with wisdom: the grace of God was upon him.
Homily
Today with the universal Church, we are celebration the feast of Holy Family, the family of Jesus. We are in the cross roads with lots of complications in the family and in particularly in Europe, there is a radical change, in the way the secular world look at family as an institution.

We offer like Mary and Joseph, our children to the Lord and ask Him to bless them. As this holy couple who accompanied Jesus, we should learn to accompany our children, with due respect for their individuality. Khalil Gibran said, "Your children are not your children. They are the son and daughters of Life's call to itself, They come through you but not from you. And though they are with you yet they belong not to you. As Christians, our children are God's children and God has entrusted these children in our family.
Therefore, as Anne who brought her little Samuel to prophet prophet Elijah, Mary brings Jesus to the Temple, following the tradition and law, putting Jesus Himself under this law. They were surprised, totally amazed, the ways things turned around. Without understanding all the titles given to her son, King, savior, messiah, liberator, etc., she marches towards the temps accompanied by Simeon and Anna. All parents of the world have journeyed the same path of this Holy Family with ups and downs.

Mary and Joseph are surrounded by the Trinity, the Father, the Holy Spirit and the Christ. Yet Mary did not understand the events happening around her, from the annunciation of the angel to the announcement of Simeon and Anna, etc, and it is just a beginning. Her life is filled with lots of incertitude. Her silence and the support of Joseph, help her to ponder everything in her heart.

We have the story of Abraham for the feast of the Holy Family. What is the relation of Abraham with this holy Family? This family of Abraham was presented as a model family to Mary. Called by the Lord and followed with lots of incertitude. The future was not seems to be bright, Abraham, an old man, still doesn't have a child from his wife. What a desolation and discouragement?
Mary is called to follow the Lord in the footsteps of this family. If we look deep into this family of Abraham, we will find that Mary had made this family as her model, by imitating from it the Faith of Abraham, renewing the old Alliance that God has made to Abraham and Justice of God, that God keeps his promises and He is always faithful as the foundation of her family. These three words can sum up the Magnificat of Mary. This is the foundation of the family of Abraham, of Mary, should be of ours. No family can live together without this foundation.

If our Christian faith is rooted in this foundation, there will be peace and joy in the family. On this festive day we do not forget the families torn apart, divided and separated. Let us entrust the families and the couples in difficulty and their children to the Holy Family. Let us pray for the young couples preparing for marriage. Lord, keep us and protect us as you have protected the Holy Family, amen.