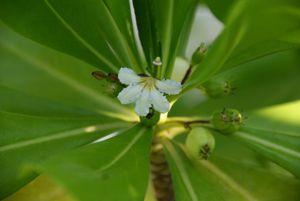 Homélie
Dieu veut la paix, la paix dans le cœur des hommes. Les lectures du jour nous aident à découvrir ce Dieu et à vivre notre vie dans la Paix. Que nous trouvions cette paix en adorant ce vrai Dieu qui est doux et humble en Jésus Christ. La création est un don offert aux hommes et elle rende visible la présence de Dieu qui était autrement invisible, et tous ceux et celle qui Le cherchent, la religion les aide à découvrir cette présence dans ce monde et en particulièrement nous Le trouvons chez les hommes.
C'est dans cette recherche que nous découvrons Dieu, c'est-à-dire, nous découvrons notre propre identité ; l'enfant de Dieu. Saint Paul dans la deuxième lecture nous aider à dévoiler cette identité et il nous exhorte à la vivre dignement, comme les enfants de la Lumière.
Seulement les hommes de pleine volonté, les hommes qui ont un cœur des enfants, les hommes qui accueillent les autres comme les frères et sœurs serons capable d'identifier cette Lumière, qui demeure en nous. C'est dans la simplicité de la vie, et dans la douceur que nous pouvons rencontrer ce Dieu qui se révèle aux tout-petits.
« Venez à moi, vous tous qui peinez sous le poids du fardeau » est un appel à devenir ses disciples qui le suivrons fidèlement. C'est à eux que le Seigneur s'adresse en disant, « Oui, mon joug est facile à porter, et mon fardeau, léger. »
Quel sont ses joug et fardeau qu'Il nous demande de porter en nous? N'est-il pas une invitation à vivre notre vie comme les enfants libres? Son joug et son fardeau étaient d'accomplir la volonté de son Père. Or la volonté de son Père, n'est-elle pas que nous soyons heureux et joyeux ?
Mes amis, Jésus, le seul qui connait Dieu, partage avec nous sa richesse de la connaissance de Dieu dans la simplicité de la vie. Restons tout-petits et pauvres devant Dieu. C'est la meilleure manière d'accéder à l'infinie richesse de la vie divine. Celui qui n'a pas fait le vide de sa propre suffisance, peut-il accueillir l'amour infini de Dieu ? Pour remplir notre cœur par cet amour infini, nous devons d'abord nous vider.
Doux et humble de cœur," selon la parole du Christ, c'est devenir capable d'entrer dans la Paix et participer à la Gloire de Dieu. Les sages et les savants, trop pleins d'eux-mêmes, parfois ils compliquent la vie. Pouvons-nous nous vider et laisser place à la sagesse et à la connaissance de Dieu ?
In English
Homily
On this 14th Sunday of the year, the readings in general explain to us that God wants peace, peace in the heart of men. He is here once again to liberate the humanity. Today's readings help us to discover this God. We assume that the humanity can find this peace promised by God by worshiping this true God who is meek ​​and humble in Jesus Christ.
How to identify this God and where is He. Looking very deep in the creation, this is a mere gift of God offered to men and carries in itself the visible signs of the presence of God. All those who seek this God, Church by her teaching and tradition helps them to discover God' presence in this world and in particular we find Him among men.

It is in this research we find God, that is to say, we discover our own identity; the child of God. It is easier to search God in and through us than the creation, outside of us. Saint Paul in the second reading helps us to understand this identity of us as children of God and urges us to live it dignity as children of Light. We can't live like the children of darkness in ignorance.

Only men with good will, who have a heart of children, and those who welcome others as brothers and sisters will be able to identify this light in them and will be able to dwells in this light. It is in the simplicity of life, and in the gentleness of our human love relationship that we can meet this God who reveals himself to little ones.

"Come unto me, all ye that labor and are heavy laden" is a call to become his disciples who are ready to follow Him faithfully. It is for them that the Lord is addressing today, saying, "Yes, my yoke is easy to bear, and my burden light. " If we are not configured in Christ this mission will be very difficult to accomplish.

When Jesus say of His yoke and burden, what He really is asking to do? Is it not an invitation to live our lives in freedom, free from sin and selfishness which is dominated by the mere worldly pleasures? His yoke and burden was to do the will of His Father. But the will of his Father, is it not that we should be happy and joyful? That we may live our lives in joy and happiness?
Friends, Jesus, the only one who knows God, shares His wealth of God's knowledge with us in the simplicity of life. Let us remain like the little ones and be poor before God. This is the best way to access the infinite wealth of the divine life. Whoever does not make the emptiness of his own sufficiency, can he accommodate the infinite love of God? To fill our heart with this infinite love, we must learn first to empty ourselves from all desires which leads us to mere pleasures.
Meek and humble of heart, "according to the word of Christ, that we will be able to enter in peace and participate in the Glory of God. The wise and learned, too full of themselves, they sometimes complicate life and these people not only complicate their lives, and ours too. Can we empty ourselves and make room for the wisdom and knowledge of God which will make us a liberated human being?